Engine Bay Floors is a nationally recognized leader in the design and installation of station flooring for Fire, Rescue and EMS facilities.
In our history, we have installed hundreds of thousands of square feet of station floors giving us experience based knowledge of the demands and expectations of today's emergency personnel.
With four primary coating systems, we can provide the solution you need to solve any station flooring problem. Our family of VOC compliant, concrete coatings help solidify our reputation for unsurpassed quality and unwavering customer support.
Pictured in the gallery below one can view all our station flooring systems.
Floor Resurfacer 4000 offers the ultimate in station flooring characteristics; durability and impact resistance. Its custom formulated blend of patented, ultra high strength epoxy resins combined with proprietary aggregates makes it the top choice for station floors among our customers.
Concrete Epoxy 8000 is an affordable coating system. It provides exceptional durability and outstanding value as a tough dependable station flooring system delivering superior protection for your money for years to come.
Floor Epoxy 1600 delivers an economical coating for station floors, designed for light to moderate use. It provides good value as a dependable floor coating system with exceptional anti slip coating features. Floor Epoxy 1600 has been a proven solution for both durability and traction control for years.
Floor Coating 3200 (commonly known as a thin mil system) is an epoxy-polyester polyurethane coating system designed for light use. It can be installed over existing flooring or as a standalone floor coating. It will protect and enhance your station floors with improved safety from the additional traction as well as providing attractive results.
All of our flooring systems come in a wide variety of colors, are VOC compliant, remarkably strong, chemical resistant, and highly attractive, are easy to clean and are backed by our exclusive Engine Bay Protection Plan.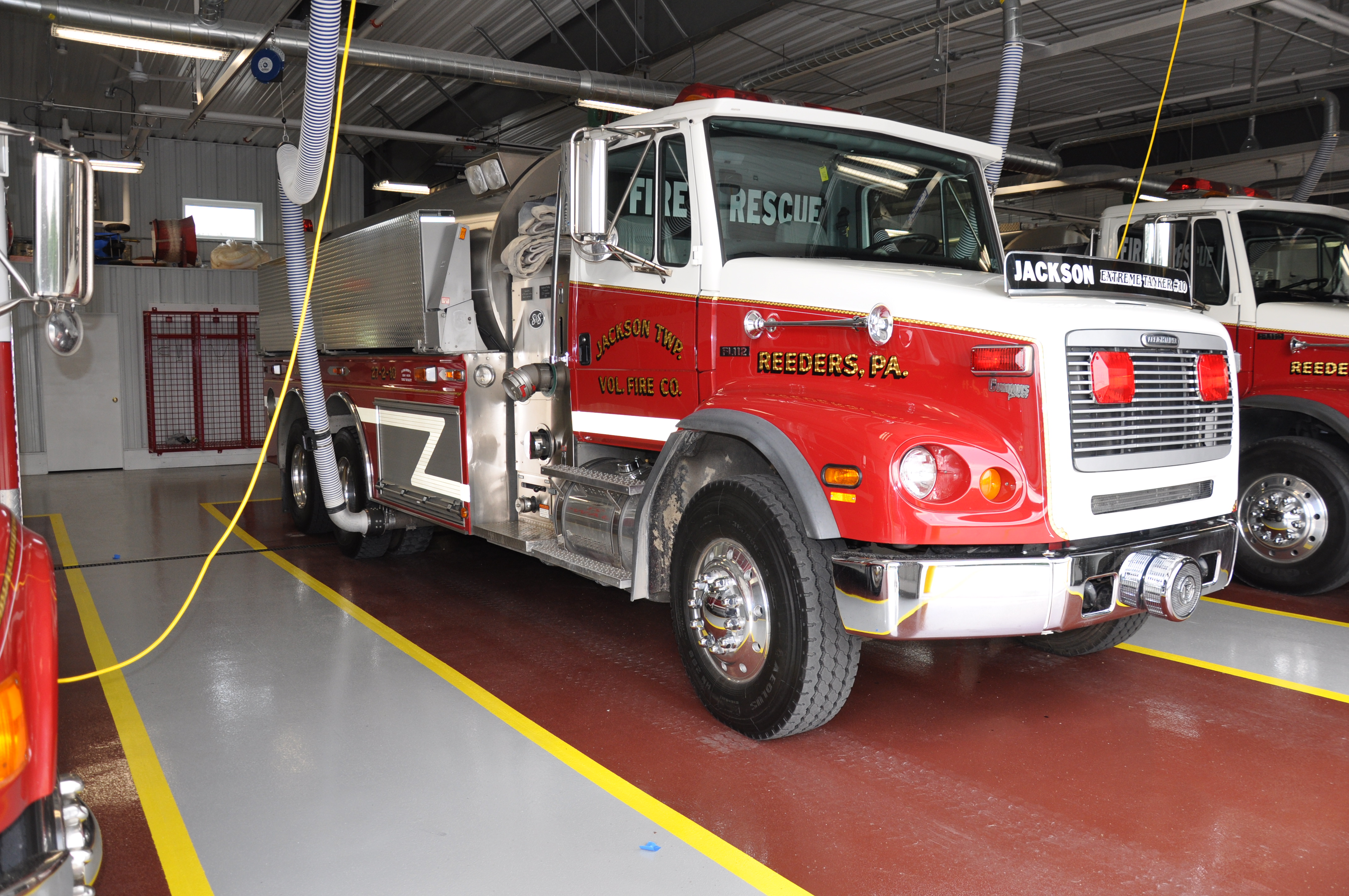 Transform Your Firehouse Floors